Are you looking for nice holiday gifts for empaths? In this extensive gift guide, you'll find the perfect Christmas present, Hanukah gifts, and other holiday gifts for empaths!
In order to be able to continue delivering valuable personal growth content for highly sensitive people and empaths, we work with affiliate links in this article. This means that we recommend products that we love and receive a small commission from the seller – at no additional cost to you – when you choose to purchase a product through our link.
Estimated reading time: 19 minutes
The holidays are approaching quickly and it is time to start shopping for nice and unique presents. Finding the perfect holiday gift for an empath may feel challenging, but with this gift guide, you'll hopefully feel inspired!
In this holiday gift guide specifically for empaths, we've collected the best personal growth gifts, self-care- & self-love gifts, budget gifts, and creative gifts for empaths.
Have fun in your search for the perfect holiday gift!
Best Personal Growth Holiday Gifts For Empaths
Personal growth is a topic that more and more people find important. Especially empaths seem to have an increased interest in working on their personal development.
Therefore, gifting a personal growth gift to an empath may be an option to consider. Below, we've summarized some of the best personal growth presents for empaths:
Personalized Pins
Whatever gift you ultimately decide to give, I recommend a custom pin. With these metal pins, you can write a word of encouragement or even a sentence, or you can design a pattern just for her to express your feelings. A lapel pin is not only a great way to decorate your outfit, it is also easy to carry around when you go out. When she feels nervous, she may look at your loving gift, she may have the courage to believe in herself and become more cheerful.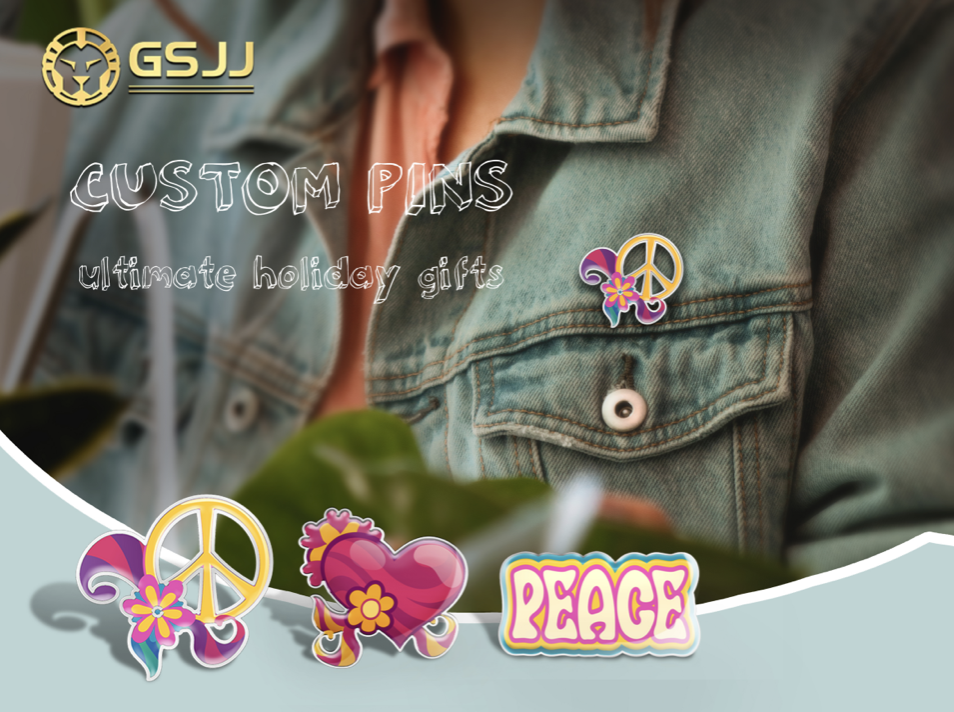 Personal Growth Planners
With the new year approaching, gifting a personal growth planner is guaranteed success. After all, setting new goals and dreaming about the new year is something that many of us do at the end of the year.
For instance, have a look at these practical and beautiful personal growth planners:
This planner is perfect for the empath who wants a happy and balanced year. It is a colorful planner that provides you with inspiration for wellness, positivity tips, and much more. The beautifully designed pages motivate empathic people to stay organized and take care of themselves.
The Law of Attraction Planner is perfect for the spiritual empath who is a big fan of the LOA and manifesting. This planner does not only help its owner to stay organized, but also to increase their happiness, improve their habits and raise their overall vibration. The perfect gift for empaths!
If you know an empath who wants to improve their productivity and focus, this is the perfect holiday gift! With the daily layout which includes goal focus, gratitude, hourly schedules, and to-do lists, this is a great planner for increasing productivity.
This planner is for empaths who want to create a legendary life! Besides the planning aspects of this planner, there also are features such as figuring out your purpose and breaking them into short- and long-term goals. Super helpful for the ambitious empath!
Personal Growth Books
During the holidays, many of us have time to read. Especially empaths, who often also are book lovers, will love a good personal growth book under the Christmas tree.
Have a look at these popular personal growth books for empaths:
With over 30,000 ratings on Amazon, this is a wildly popular personal growth book that talks about identifying and changing self-sabotaging beliefs holding you back from achieving your goals. It helps the reader to create the life of their dreams and go for whatever they desire. A great, inspirational read.
In this book, you'll discover a proven framework for changing habits. If you know somebody who wants to improve their habits and doesn't know how this is the perfect gift! Atomic Habits teaches its readers to make time for new habits, overcome a lack of willpower and motivation, design their environment for easier success and much more +++
In this book, author Jennie Allen explains how you can shift negative thinking patterns and be in charge of your thoughts and emotions. Especially for empaths, who often seem to struggle with distinguishing between which emotions are theirs and which are other people's emotions, this book is incredibly helpful.
This valuable personal growth book teaches empaths the 15 laws of growth. If you want to gift someone a book filled with wisdom, this is your go-to gift! This book teaches its reader what to focus on when it comes to personal growth and how to truly thrive in life. A wonderful book for the empath who loves personal development.
Self-Care- & Self-Love Gifts For Empaths
Do you want to gift your empath friend or empath spouse a present that promotes self-care and self-love? Does he or she deserve some me-time? Make them happy with these thoughtful self-care gifts:
Bath Time Gifts
There is nothing more relaxing than a nice and warm bath at the end of the day. Especially when you can add all types of ingredients to your bath, bath time becomes a true oasis of relaxation. Here are some fun bath gifts for empaths:
Epsom salts are perfect for empaths because it helps them to balance and cleanse their energy. Therefore, treat your empath friend to this sixpack of Epsom bath salts with different scents.
This bath bomb set is perfect for empaths because it is vegan and thereby cruelty-free. Many empaths care deeply about animals and do not want to see them suffer at the expense of our pleasure. Therefore, this bath bomb set is the perfect bath time gift for empaths!
Bath time is even more relaxing when you light some relaxing candles. Therefore, treat your empath friend with this beautiful candle gift set for the holidays. In this set, you receive 2 beautifully designed candles that smell like heaven!
If you want to spend a little more money – for instance on your spouse or best friend – definitely check out this bathtub bubble massage mat! It transforms your regular bathtub into a hot tub with bubbles! Perfect for ultimate bath time relaxation as an empath.
Spiritual Self-Care Christmas Gifts
Is your empath friend or spouse spiritual? Does he or she enjoy spiritual rituals and topics such as manifesting, the law of attraction, and moon cycles? Then you should definitely check out these spiritual gifts for empaths:
Do you know an empath who meditates regularly and enjoys working with their energy? Gift them this beautiful wooden box with healing crystals. It is a colorful and thoughtful gift that they'll definitely appreciate!
This beautiful candle with sage is a wonderful gift for empaths who sometimes feel anxious or struggle with the energy in their home. It cleanses the energy in the room and calms the body. And best of all – it burns more than 30 hours!
Many spiritual empaths also enjoy working with different card decks. For instance, you may want to gift them this beautiful card deck that is created for the modern witch. Gift it together with the Modern Witchcraft Book of Tarot and you have a perfect and thoughtful gift!
Another spiritual holiday gift for empaths is this smudging kit! It contains everything you need to get started with smudging and cleansing your space. Therefore, this is the perfect gift for somebody who wants to learn more about smudging and is a beginner.
Self-Care- & Self-Love Journals & Workbooks
If you know an empath who loves writing and actively working on their personal growth, check out these beautiful holiday gifts for empaths:
If your empath friend is struggling with self-love, we highly recommend you gifting them this workbook to increase self-love. It helps its owner to work through self-doubt, build more self-compassion and love for themselves. A beautiful way to help them see themselves through your eyes.
Do you want to gift your empath spouse or empath friend a gift that reminds them to take more care of themselves? Look no further! This beautiful self-care journal is the perfect way to help your friend take time for themselves. With practical journaling prompts and reflection processes, it helps its owner to step by step implement more self-care in their daily lives.
Energy Management Gifts
Part of empath self-care is energy management. Managing and protecting one's energy as an empath is crucial in order to feel truly balanced. Therefore, consider gifting these energy management gifts to an empath:
If your friend or spouse does not have a shakti mat yet, this definitely is an addition to their self-care toolkit! When we first tried our shakti mat, it made us feel more relaxed than ever before. Using a shakti mat has many health benefits such as stress relief, reducing headaches, deep sleep, and ultimate relaxation.
Another useful mat for empaths is a grounding mat. It is scientifically proven that grounding provides multiple health benefits such as reducing inflammation & pain and thereby taking away other health challenges such as anxiety and stress. This grounding mat is not only super useful but also very affordable as a holiday gift for empaths.
Budget Gifts For Empaths
On a tight budget? Thankfully, there are beautiful gifts for empaths that don't break the bank! Below, we summarized some thoughtful and great budget gifts for empaths for the holidays:
Under 10$
Here are some affordable gifts for empaths under 10$:
A beautiful soap with multiple benefits; it gently scrubs away your dead skin cells. Also, it is a wonderful tool to massage your skin. Additionally, it easily fits in your beauty bag, making it easy to take it along with you. The perfect gift!
Do you know somebody who could benefit from a daily dose of self-love? Give one of these positive affirmation posters! They are super helpful for empaths who want to use affirmations in their self-care routine.
The perfect small and thoughtful gift for crystal lovers: a keychain with the tree of life and a rose quartz crystal. A beautiful present for somebody who is actively working on their healing.
This gift speaks for itself; it is the perfect coffee mug for a cat lover!
Now that you have discovered these wonderful holiday gifts for empaths, it is time to go shopping! Which gift was your favorite from this list?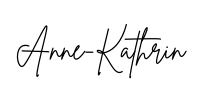 You May Also Enjoy Reading These Articles