Choosing gifts for highly sensitive people can get overwhelming very easily with the hustle of the holiday season. With this fail-safe gift guide, you can beat the anxiety and give the best gifts to the highly sensitive people in your life.
Hey there, lovely readers! We want to be completely transparent with you. Some of the links in this blog are affiliate links, which means if you click on them and make a purchase, we may earn a small commission at no additional cost to you. 😊
We only recommend products and services we genuinely believe in and have personally used or researched. Your support through these links helps us keep bringing you valuable content, so thank you for being amazing!
Estimated reading time: 8 minutes
It's the most wonderful time of the year. 🎶
At least, some of us experience it that way. However, there are many highly sensitive people who struggle during this season because of all the holiday overwhelm.
To help you release some of that stress, I created this fail-safe gift guide for highly sensitive people. Perfect for those of you who still need to do their holiday shopping and want to shop for gifts that are appreciated.
What Is A Fail-Safe Gift Guide?
The concept is to have something to refer to when doing your holiday shopping if you ever feel stuck when choosing what to buy. Especially if that person is highly sensitive, then you will want to make sure you get something they will like and appreciate.
Notably, a fail-safe gift guide can be the first thing you look at for inspiration and the last source to reference to ensure that you got the right thing. Something that says how much you appreciate them. Maybe even something that describes your relationship with this person.
Ultimately, it's a master list full of ideas for any kind of person in your life. However, this article will attempt items or concepts targeted towards highly sensitive people.
Also, it is very important to remember that gift-giving isn't about how much money you spend. Regardless of the cost, highly sensitive people will cherish a gift significantly more when they can gauge how much thought you placed into it. With a little bit of brainpower and this fail-safe gift guide, you are set to start holiday shopping.
Putting The Guide To Use
When reading throughout this curated list, it is relevant to keep some aspects of your highly sensitive person in mind. With every question, you may find it helpful to keep a running notes list for each person you plan on getting gifts for.
If you find it easier, you could even create a spreadsheet on paper or Microsoft excel with answers to this fail-safe gift guide. Needless to say, keep track and keep organized and discover being a lot less stressed.
Who Are You Gifting?
Considerably, the person to who you are giving a gift takes precedence in this process. Thoughtfully, here you will ponder the habits and hobbies of the highly sensitive person in question. The more you think about the qualities that make this specific highly sensitive person, the easier is it is to choose from the fail-safe guide.
Maybe they like to paint or cook or play an instrument. Admittedly, even their most niche interests could play a part in what to get them for the holidays. Here you could simply buy the materials for the craft they practice.
Are they looking into starting a new hobby? Then getting them a starter kit for that hobby could be equally thoughtful and useful.

What Could Make Their Life Easier?
Continuously, making their life easier is a good way idea for a gift that is effective and can be of use to the highly sensitive person. Do they have any troubles sleeping, or have they been in a seasonal slump? Well, you may be able to help them out a little bit.
Maybe the highly sensitive person in your life has anxiety, and you don't want to get them anything too extravagant or intense? The simple fail-safe gift guide item for them can be a weighted blanket as it is proven to reduce anxiety and initiate calm emotions.
Another thoughtful concept for a gift to give to highly sensitive people can be a humidifier to help the air become cleaner, easier to breathe thus creating a sense of calm.
One of my personal favorites to give to others is some kind of journal. However, this fail-safe gift does come with a few qualifications. Does your highly sensitive person like to write often? Perhaps they have shown an interest in beginning a bullet journal or keeping a gratitude journal. Start there as it could be a viable option for a great gift exchange.
How Much Are You Willing To Spend?
Placing a limit or some kind of budget on how much you are willing to spend is probably one of the most telling parts of the gift-buying process. To put it simply, deduce what you can afford, where you want to save money, and where you want to spend a little extra.
Again, the holidays aren't about how much you spend on a gift. Notably, if someone you are giving a gift to has a problem with the price of the gift, then they probably shouldn't be receiving a gift from you. A gift exchange requires an energy exchange as well. And you should be prioritizing your energy.
You work hard for your money. It shouldn't be wasted in a single season of gift-giving. So choose the fail-safe gift guide route and set your budgets accordingly. You may have to prioritize some people, but a holiday card is always appreciated by most highly sensitive people.
How Much Time Do You Have?
If you have a limited amount of time, you might want to avoid doing any DIY projects or ordering anything online. Granted, you may have procrastinated doing the project as a highly sensitive person yourself. And purchasing online gifts has a time-stamp and may not come in time.
Meanwhile, buying a gift in the store could prove to be a safe bet. You have the luxury of having the gift in your hand, and can either get it wrapped in stores or wrap it yourself ready to be received. Considering the specific holiday you celebrate, you may want to be ahead of the game.
Fail-Safe Gifts They Would Likely Appreciate
In the following list of fail-safe items, I have gathered a few items that almost any person would appreciate. Regardless of their "HSP" status, these easy-to-find items can be given to virtually anyone. These gifts range in price across multiple websites and stores, so you can easily bring a smile to the gifted's face.
(Bonus Points If You Personalize Anything.)
How To Create A Custom Fail-Safe Gift Guide
Try listening in on what your highly sensitive person often talks about. Also be very aware of their allergies, as you wouldn't want to send them to the hospital with a pack of M&M's.
Have they been wanting to start a healthier lifestyle? Think about a cute workout set or healthy recipe book.
Getting into makeup? There are makeup brushes and organizational kits all over amazon. Lashes are always appreciated as they are quite disposable.
Do they bullet journal? Get them pens, markers, pencils, or even paint. Certainly, the crafty person will appreciate any stationary you purchase for them given its knack for getting really expensive.
Last Minute Things To Avoid In Your Gift Guide For Highly Sensitive People
Some gifts just aren't known for being as appreciated by most highly sensitive people. They are sensitive in nature and anything that disrupts their flow is likely to not be in their top ten favorite gifts of all time. Therefore, you should definitely keep reading to find out some major items to avoid adding to your fail-safe gift guide.
Try to avoid anything requiring subjective opinion like a perfume or art piece, unless you know what they like specifically or have requested as such. The same idea holds for clothing as you may not know sizes or whether or not they like certain colors to wear. It's best to avoid the entire situation and go for an easier approach mentioned above.
Another concept not to buy them includes any skincare or makeup complexion products as it is very difficult to understand their skin better than they can. People really do like their particular products as well, and the highly sensitive tend to keep to a routine.
Notably, subscriptions they may not be able to keep up with should be avoided as best as possible. Again, unless asked specifically, they might actually resent the idea that they will have an added bill in the future.
A live plant might not be the best fail-safe gift idea given it requires a commitment. Admittedly, adding a commitment that the highly sensitive person didn't choose might not be the nicest or most thoughtful gift. If you know they still like greenery then consider getting them a fake plant.

Take Away
Ultimately, gift-giving is about understanding how you feel about that person, what you both value, and providing something that reflects at least one of those aspects. As long as you give with your heart, any highly sensitive person would appreciate anything you get them. Especially, if it came from our recommended fail-safe gift guide.
Comment down below which gifts made it to your fail-safe gift guide and have a very happy holiday.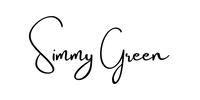 You May Also Enjoy Reading These Articles