Do you want to have a stress-free Christmas day? Avoid anxiety and holiday pressure with these 10 tips for a stress-free Christmas.
Hey there, lovely readers! We want to be completely transparent with you. Some of the links in this blog are affiliate links, which means if you click on them and make a purchase, we may earn a small commission at no additional cost to you. 😊
We only recommend products and services we genuinely believe in and have personally used or researched. Your support through these links helps us keep bringing you valuable content, so thank you for being amazing!
Estimated reading time: 8 minutes
Christmas time is intended to be about spending quality time with the people you love. To laugh and enjoy each other's presence and show gratitude for one another. So, why might highly sensitive people find Christmas stressful?
As a highly sensitive person, you may find yourself feeling lonely despite being surrounded by the people you love. Another stressor could be worrying about money or how your family is going to react to why you want to remain single. Health Direct Australia acknowledges the possible severity of anxiety during Christmas time.
The pressures that come from Christmas day are unique in nature. You gather with distant relatives that you rarely see and because of that, you may feel uncomfortable around them. These feelings of anxiety and discomfort are valid and you shouldn't feel bad for feeling them. Fortunately, you can learn to cope with these 10 helpful ways for a stress-free Christmas.
How To Ensure A Stress-Free Christmas
Having a game plan for when things take a negative turn is imperative to have a stress-free Christmas. Being prepared can provide a lot of ease with the whirlwind of events going on around you. Take Christmas by the reindeer and enjoy this time for relaxation and appreciation.
1. Plan For Your Budget
Financial aspects of the holidays can be easily underestimated or become the focal point of your gifting situation. On one hand, you may feel like buying gifts for every coworker and cousin. On the other, you may feel like you are unable to give good gifts if you aren't able to spend a lot of money.
The truth is that the holidays are seriously not about money or even gifts at all. Material things are nice to show your appreciation, but there are other ways to show love this Christmas.
To be on the safe side, you should make a plan for your budget to remain stress-free this Christmas. What can you afford realistically? Who are the main people you would like to gift? Narrow down your lists until the plan is clear, then it's time to go shopping.
2. Start Holiday Shopping Early
It's never too late to begin preparing, nor can you start too early. Black Friday and Cyber Monday are good places to start but can easily become stress-inducing if you are not careful.
When holiday shopping you should shoot for an earlier start during the day and keep a list of last-minute, stress-free Christmas gifts. You wouldn't want to spend hours in the store with no plan. That is surely a way to leave with more than what you intended and nothing you actually needed. Also, this tip is good for avoiding store traffic.
3. Decorating The Christmas Tree
Every year there are two kinds of families. Those that go Christmas tree shopping for a real tree, a designated color scheme, and their signature bright star. And, those people that own a fake build-it-yourself, stress-free Christmas tree with all the bells and whistles they used in years prior.
There does exist the rare hybrid between the two, but the tip here is to go with the route easiest or more beneficial for you. Typically having a fake tree is entirely based on your financial situation and personal preference.
However, to save a little time and money, using old Christmas decorations can come in handy. Use those lights and ornaments, I guarantee they will look just as good as last year.
4. Cook A Stress-Free Christmas Dinner
Make cooking on Christmas easy by keeping it simple and necessary. Naturally, the best part of any holiday meal is all the fixings that come on the sides. Notably, there really isn't a point in making an entire pan of broccoli casserole if most of it will go uneaten and left last for leftovers.
A cool way of making an intentional, stress-free Christmas is by simply asking your friends and family what their favorite dishes are. You can tally up the votes and make the collective top 5 favorite dishes. The logistics are subject to change depending on the number of people at your dinner table. Literally, you take some things off of your plate and breathe easier.
5. Be Aware Of Escalating Emotions
Although everyone is supposed to be on their best behavior during Christmas, there may be some that may be hurting and take it out on the loved ones around them. To prevent anything from getting out of hand, it is a good idea to be aware of others' emotions.
Empaths already have an advantage in this realm, but any highly sensitive person has hope for learning this useful habit for a truly stress-free Christmas. Check-in with the people whose energy is a bit off, and give everyone a safe space to speak their truth and be validated.
This includes prioritizing yourself and checking in with your own emotions as well. Admittedly, it would bring a negative environment if anyone accidentally blows up on someone. Therefore, try your best to at least be aware.
6. Listen To A Christmas Playlist
Playing Christmas music during the wintertime is an activity that most people look forward to when celebrating this holiday. By listening to music already curated or that automatically plays, you can stay stress-free during the hustle and bustle for most highly sensitive people.
Most music streaming platforms have some kind of generic or curated Christmas playlist. Check out Pandora and Spotify for continuous listening. Music is a great way to relax, release negative energy, and share a good vibe with your favorite people.
7. Try To Stay Off The Roads
Notably, inside the stores are just the beginning of the possible holiday traffic. If you live somewhere that snows, your icy roads may also be the bringer of stressful, holiday traffic. Best way to avoid it? Stay off the roads as best as you can.
Icy, wet, and barely visible roads are enough to make anyone properly stressed out. Of course, you may have to get groceries or pick up some last-minute Christmas shopping. However, if you don't have to go anywhere, it's probably best you stay home and spend quality time with your family.
8. Having a Christmas Party And Want To Stay Stress-Free?
Are you the host of this year's Christmas party? Well, don't be afraid because we have some tips for that as well.
Start planning the guest list beforehand to get an idea of how much food you may need. Set up things days beforehand like the table and maybe even set out your outfit. Also, think about keeping it small as it requires you to entertain as fewer people and cause less worry.
This way by the time the day comes for everyone to come over, all you have to do is go with the flow. Staying stress-free this Christmas is all about being able to just live Christmas day to its fullest.
9. Live In The Moment
In a time where social media and technology are thriving, many will find themselves being easily distracted away from quality time with their loved ones. Being occasionally interested in what's going on in other people's lives is a given. The key is trying not to spend too much stuck on your phone and not enough in the moment.
Comparing yourself to others on social media and being stuck in all the pictures you're taking to post later, you can easily forget to be grateful for the current moment. It can be stressful thinking that you have documented every single second of your holiday in order to keep up with others. Keep yourself grounded and stress-free by simply putting down the electronics.
10. Don't Be Afraid To Ask For Help
If you happen to be the coordinator or host of your family gathering this Christmas, you may feel as though you have to do everything yourself. This is simply not true. You are surrounded by people who love you and it's okay to ask them to help you with any odd task.
Stay stress-free by removing the notion you are asking too much or unfair to them. Ask people you trust to help you cook or set things up. Any errand that you find you yourself don't have time for, think about if it's something anybody else can take up for you. Move some tasks off of your plate and share the metaphorical dinner table. The more help the better.
Merry Christmas!
Learning these coping mechanisms will limit your stress this Christmas, however, the most important tool will come from you standing your ground. Highly sensitive people can often allow others to take advantage of them, especially the ones they love. Avoiding conflict can only get you so far. Conflict is necessary on occasion, even during Christmas.
Sometimes, addressing a situation head-on is the best choice for everyone involved. Combine a few of these tips and protect your energy this holiday season. Admittedly, you can ensure your stress-free Christmas by remembering the power and love of the holiday spirit. Give love and spread kindness, and you will also find yourself receiving the same sentiments.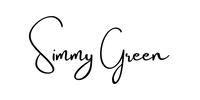 You May Also Enjoy Reading These Articles