Means of escaping life aren't always accessible and sometimes all you have is your phone. Check out 10 of the free personal growth apps approved for Empaths to help you collect yourself. 
In order to be able to continue delivering valuable personal growth content for highly sensitive people and empaths, we work with affiliate links in this article. This means that we recommend products that we love and receive a small commission from the seller – at no additional cost to you – when you choose to purchase a product through our link.
Estimated reading time: 7 minutes
Do you want to start working on yourself more actively, but aren't you sure where to start?
For starters, it may be a wise tool to consider diverse personal growth tools. For instance, you could invest in a good personal growth journal, work with a coach or start reading up on personal growth.
However, there is a very accessible way to work on yourself. And best of all – it is right in your pocket! On your mobile phone, you have access to countless valuable personal growth apps that help you to thrive in life.
In this article, I'll dive into the value of personal growth apps and how they can help you as an empath.
What Do Apps Do For My Mental Health?
Daily life can be a lot to handle for Empaths and simple tasks may cause them to get overwhelmed. Most people might feel the need to escape their realities in more unproductive ways like watching a Netflix tv show or playing games for temporary happiness.
However, your cell phone could actually help your mental health through the best self-help apps for highly sensitive and Empaths. Notably, research suggests that mental health apps can be effective in making therapy more accessible, efficient, and portable.
The volunteer reviewers are mental health professionals with degrees in psychology, medicine, social work, and counseling. They recommended many personal development apps ranging from meditation to daily journaling spaces.
Additionally, the more you give yourself the tools to thrive in your personal growth journey, the easier it will become to integrate it into your routine. Especially, with having the access to a better lifestyle on your phone via an app you realize that just a couple of minutes a day can change your life for the better.
Essentially, these listed self-growth apps are some of the best free apps for Empaths that I could find. Surely, you will discover that at least one of these apps can begin helping you starting today.
Can Personal Growth Apps Help My Anxiety?
There are many ways to cope with your anxiety that you can attempt in your leisure. But, you may not have the time to set aside for a guided meditation or full journaling sesh notebook included. Fortunately, this is where free mental health apps come into play.
So, which personal growth apps can help my anxiety the most effectively? Managing your anxiety does not have to be a long or uncomfortable process. In fact, there are certain apps that help you significantly in reducing your anxiety.
Apps To Focus On Relaxation and Reducing Anxiety
Below are great personal growth apps to relax more and reduce anxiety:
1. Headspace
You have most likely heard of Headspace if you are a highly sensitive person who often likes to meditate. However, this app offers plenty more than guided meditations. They promote mindfulness in every aspect of life and the increase of productivity where you can. With these intentions, Headspace is a personal growth app that can reduce anxiety in highly sensitive people.
2. Calm
The Calm app can also help with a guided mediation to help focus on slowing breathing. This combined with music can induce a very Zen sleep for any highly sensitive person. For Empaths, this app will help you calm the outward senses in an attempt to do the same to the mind.
3. Happify
Once you download the Happify personal growth app, the ambitious Empath will find that their negative thoughts virtually disappear. Happify is known to improve overall emotional well-being by recognizing and accepting your thoughts completely. Essentially, Empaths will be able to thank those thoughts and release them pushing you further down the path of personal growth.
4. Youper
Finally, this last personal growth app for anxiety is called Youper. The name is a little funny, however, don't underestimate it. This easy-to-use app for iOS and android assists in tracking and processing your thoughts in a healthy way.
Granted, it is more than just a journaling app, it focuses on releasing pent-up emotions. Which makes it great for Empaths just getting started in their personal growth.
Self-Care Apps For Personal Growth
Currently, there is a seriously saturated market for self-care app. However, this article has got you covered when it comes to Empaths. These 2 apps we will introduce, have wonderful reviews and even better long-term effects. Try adding one of these to your personal growth apps and continue to grow as an Empath.
1. Sayana
The daily self-care guide app Sayana will chat with you to help you comprehend your thoughts. Meanwhile, this lovely personal growth app provides tips for coping mechanisms depending on your needs as an Empath. Admittedly, this personal growth app is one of the most aesthetically pleasing and you can even join a community of others on the app.
2. I am
Secondly, the "I am" personal growth app simply creates daily affirmations straight to your notification bar periodically throughout the day. Additionally, you could also connect the app with a widget on your home screen to get your dose of positivity automatically.
Journal With These Must-Have Apps For Empaths
Furthermore, feeling overwhelmed can be seen as such an unavoidable feeling to a typical Empath. To go throughout your day with the emotional pressure of the people around you is initially heavy to cope with. It is then becoming imperative to be able to express these thoughts and feelings in a semi-organized manner.
1. Daily Haloha
Next, this self-reflection app is cutely named, "Daily Haloha." It is useful to track your moods and offer daily positive thinking questions. Precisely, one question is given daily which is awesome for Empaths that to get easily overwhelmed. Connecting with others anonymously gives you the option of relating to strangers without having to exchange much of your personal energy.
2. Reflectly
Similarly, the Reflectly app offers AI-generated questions for personal growth like the last one except including so much more. You can choose to put daily quotes on your home screen straight from the app, journal daily, and track progress all in one. this motivational content generated by the Empath will create positivity from within.
3. Aloe Bud
Admittedly, Aloe Bud is a direct form of self-care compared to the personal growth apps listed. Instantly, you can recharge, reflect, and return to journaling by the end of the day. This app offers a "pocket companion" to look after and reminds you to check in on your essential self-care activities every day.
4. Morning!
The gratitude journal app Morning! comes aesthetically packed into a cute personal growth app to access on your favorite mobile device. Interestingly, this app gives you the option to create simple, personable designs. This cool feature combined with inspiring quotes encourages you to want to integrate its state into your morning routine.
You can edit the questions to make them reflect what the Empath chooses to write on. Also, you can set reminders when to journal, track your moods, and even lock your entries for privacy. Moreover, this app becomes even better for personal growth being that you can send and save your entries virtually anywhere. Of course, an app this cool would come with such a unique attribute.
Even More Personal Growth Apps!
Truthfully, these are just a handful of apps for personal growth. But, Empaths might find the apps listed above to be most helpful. Granted, if they don't work out for you this is not a problem at all. Luckily, I linked this short, aesthetically pleasing video to check out for even more personal growth apps to try out. Maybe, these might work better for you specifically.
So, which of these apps have you heard of? Which personal growth app is your favorite? Be sure to comment down below where we can chat with each other.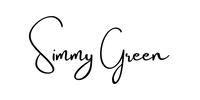 You May Also Enjoy Reading These Articles