Do you want to focus on personal growth in the workplace in order to take your career to the next level? Try these valuable tips for developing a healthy growth mindset at work!
Estimated reading time: 6 minutes
Personal growth is one of the key factors to truly thrive in life and embrace yourself as a highly sensitive person. It helps you to discover the core of who you are and what it takes for you to be happy in life.
While it may seem as if personal growth only is limited to your personal life, it does not stop there! In fact, focusing on personal growth in the workplace is highly beneficial for highly sensitive people and empaths. By becoming more aware of what you need in order to thrive at work, you can positively impact your day-to-day life.
After all, this awareness will help you to make decisions that are in favor of your overall well-being. In this article, you'll discover what it takes to focus on work growth and development.
Why Personal Growth In The Workplace Is Important
On average, people in the United States aged 25-54 work 40.5 hours per week. Consequently, this means that we spend 25% of our time each week at our jobs. That is a great amount of time!
Therefore, this demonstrates how important it is to be aware of how you spend that time. With burnout rates hitting an all-time high, personal growth in the workplace seems to become more and more important.
Studies show that focusing on personal development at work reduces burnout and enhances happiness, emotional intelligence, and feelings of spirituality. Moreover, focusing on personal growth at work is positively related to decreasing sick leave.
Hence, this indicates how crucial it is for employers to focus on how to improve employee growth and development. Rather than only paying attention to achieving business goals, entrepreneurs and HR departments should put effort into setting up a healthy environment for personal growth for their employees.
By focusing on personal growth in the workplace, the employees receive work growth opportunities that not only are beneficial for their own well-being, but also for the growth of the organization.
It Starts With Developing A Growth Mindset
Creating an environment that focuses on personal growth in the workplace, always begins with developing a growth mindset. A growth mindset consists of a few important key factors.
First of all, people with a growth mindset believe that their talents can be developed. Whether it is by working hard, learning new things, or receiving help from others – these individuals are certain that anything can be achieved.
Moreover, these individuals are not afraid of trial and error. While most of us (and especially highly sensitive people) tend to struggle with fear of failure every now and then, individuals with a growth mindset do not let this fear stop them from achieving what they desire.
They have the big end goal in vision and know that failure along the way is inevitable. Just look at J. K. Rowling. Her Harry Potter novel was rejected by 12 (!) publishers before Bloomsbury Publishing gave her a book deal! Because of her growth mindset, she did not give up and kept going until she succeeded.
Finally, people with a growth mindset know that in order to 'become the best', they need to practice. Patience and self-compassion help them to overcome frustrating moments in the growth journey and focus on what truly matters to them – their goals.
If you want to learn how a growth mindset works, you may want to watch this video:
Create A Personal Growth Plan For The Workplace
Ready to create a growth mindset and thrive in your career? Begin with creating a personal growth plan for the workplace. While you may already be aware of your personal goals in life, it is wise to sit down and reflect on how you want to spend those 25 percent of your week! Here are practical tips on how to develop this career plan:

How To Maintain A Personal Growth Mindset In The Workplace
After creating a clear action plan on how to focus more on your personal growth in the workplace, it is crucial to hold yourself accountable. Revisit your goals every now and then and reflect on how the process is going so far.
Also, be critical towards your set goals; do you still feel good about them, or do they need adaption? Perhaps, you need more time to reach certain personal growth goals.
Remember to be easy on yourself when working on your personal growth at work. After all, personal growth isn't linear and has its ups and downs.
Another important thing to keep in mind is that you created your plan to increase your happiness. If it does not contribute to your happiness, it is a clear sign that your plan may need some adaption. Don't be afraid to experiment – it's fun!
If you along the way notice that you still need to work on your growth mindset, it may be wise to start by investing in valuable growth mindset work books. For instance, you may want to consider the following resource: The Positive Thinking Workbook: Quiet Your Inner Critic and Build a Strong Foundation for a Positive Mindset
Hopefully, these tips help you to get started with focusing on personal growth in the workplace. We are super curious to hear more about your biggest personal growth goal right now in terms of your career. Feel free to share it with us in the comments!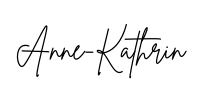 You May Also Enjoy Reading These Articles