Ready for the new year and planning on achieving new goals? When planning for the future, you can use this guide to help you create a vision board that gets you your dream life.
Hey there, lovely readers! We want to be completely transparent with you. Some of the links in this blog are affiliate links, which means if you click on them and make a purchase, we may earn a small commission at no additional cost to you. 😊
We only recommend products and services we genuinely believe in and have personally used or researched. Your support through these links helps us keep bringing you valuable content, so thank you for being amazing!
Estimated reading time: 8 minutes
At the beginning of every year, millions of people create resolutions or goals that they would like to accomplish throughout the year. Significantly, a lot of those people never reach their end goals and often find themselves further away from the life they want for themselves.
Admittedly, creating a vision board provides a visual representation of your dream lifestyle. Looking at this display can give you the motivation you need to keep on track. According to the writers at Psychology Today, positive emotions often create opportunities and increase the chances of success.
The purpose of having and maintaining an adaptable, effective vision board is to make yourself believe that you can actually obtain a better, happier way of living. Whatever that looks like to you, you can have it. You just have to think that enough until you attract and manifest what you have been working towards.
Are you ready to begin a new journey of personal growth? Keep reading to discover how we recommend you create the best vision board for attracting your dream future.
How To Create A Vision Board To Attract Your Dream Future
Here are some practical tips on how to create a vision board for the future:
Find Inspiration
Prior to the start of putting the pieces together, it's important to find inspiration. Pinterest, Instagram, and other forms of social media are great tools for discovering your personal wants and needs. Ask yourself, what is missing from your life currently? What do you want to be doing differently in the years to come?
Essentially, the images you choose should reflect answers to the personal questions you ask yourself. Find ways to access those photos whether you cut out photos from books or magazine spreads or save them to your phone and computer for the time being. Regard this step as not necessarily the easiest but the most therapeutic.
Lastly, keep in mind that this step is not meant for you to be envious of others and find new excuses as to why you can't provide for yourself. If others can do it, then you can to because you can visually see that it's possible. Even the simple act of you seeing an image that pleases you aesthetically provides a good start to becoming motivated while creating your new vision board.
Choose A Method
There are multiple different ways to make a display of your dream life. Vision boards come in a variety of shapes and sizes and can be created physically or electronically. It is really important to discover which method would be best for your most successful self.
You could go with the classic, physical board where you find inspiration from pictures in magazines or printed from the internet. Or you can choose the electronic route and make a digital vision board use across platforms. Regardless of what you choose, there will be tips and techniques mentioned to make the process more practical and more fun.
Here are 3 methods that you may want to try:
Physical Technique #1: The Classic Board
One type of this particular method is the most known type of vision board where you generally place pictures onto a board-like surface, but i can serve a more effective purpose. Here your materials include:
some kind of poster board or big sheet of paper
a collection of pictures
really strong pair of scissors
long lasting glue
1. Create Categories
After you have gathered your inspiration, organize the photos into separate categories of your life. Some things you may want to improve and others maintain. It still takes some manifestation and visualizing to wish yourself the fortune of maintaining a certain aspect of your lifestyle. Certain privileges like being able to get your favorite coffee at your favorite coffee shop every other day are small yet appreciated.
Categories can include work, health, friendships, relationships, financial well-being etc. Choose anywhere from 2-4 for a focused outlook, or include a little of everything to simply attract a more positive and happy situation.
2. Collect And Organize
Collect your images into one place, print them out, and proceed to cutting the pictures out. Once you have your pictures cut out, you can place them into your respective categories of life. Notice things like colors and patterns that show up repeatedly, as they can tell you more about the specific lifestyle you desire.
You can also include images that are just quotes you like or travel destinations you would like to one day visit. There are genuinely very few rules when it comes to making. vision board. It is all in your hands to be creative and intentional.
3. Make It To Your Aesthetic
Pro-Tip: You may want to place around with the arrangement of the pictures for a minute before gluing in the pieces. Doing so will make it more aesthetically pleasing once your finished creating your vision board. Pasting everything onto your desired surface is the easiest part as well as the final aspect of creation.
Enjoy this masterpiece or continue to find out other ways to create a vision board.
Physical Technique #2: Put Your Vision Board In Your Journal
This method is very similar to the first physical technique mentioned being the classic vision board. For this one, you will follow steps one to three almost exactly. However, there are a few aspects of putting the vision board into your journal that require a few extra, well-intentioned steps.
For instance, you will want to make your images smaller in some form or another. You can either cut out smaller pictures or make the jpeg files more compressed and compact. Most journals are about 5 inches by 8.5 inches. Therefore, you really should be mindful of how big your particular would be. Will you use half a spread, or a whole spread?
Notably, there are a few more things you could easier do in a bullet journal. You could draw doodles on top or use washi-etape which is less messy than glue. Also, you could easily add your arrangement of stickers for a scrapbook effect. On the other hand, you could keep it simple with a few photos and deliberately placed doodles and decorations.
Creating your vision board in your choice of journal also ensures that you would have access to it regularly. Especially if it was a daily habit like bullet journaling, that is the case. Nonetheless, this process is likely less time consuming and worth a decent try for those who wish to be more efficient when manifesting their dreams.
Electronic Technique: Use Canvas To Manifest Your Dreams
In continuation, the least time consuming process out of all and equally the easiest is creating an electronic or digital vision board. The only material required for this method include an electronic device that has access to the internet.
Then all you need to do from there is find your favorite collage making app, take the inspiration you have downloaded, and copy then paste. Out of all the apps you could utilize, my personal favorite would have to be Canvas. It is easy to navigate, comes with templates and stock images, and is best of all free.
Other great apps to create a vision board include Phonto, Bazzaart, and Adobe Photoshop. This one is really hard to mess up, so failure isn't really an issue. Whenever you don't like the way something looks, you can simply delete and paste in something else that fits better.
Where Does Your Vision Board Go?
If you made a physical vision board, you should place the board someplace where you can see it on a daily basis. Some people put it on their wall as their personal piece on mental health art, and others keep it by their workspace.
Perhaps you made an electronic vision board, then you could place it wherever you have the file downloaded for the best efficiency. Think about which devices you use the most that also has access and place your vision board on your tablet, phone, or computer as a wallpaper.
Important thing to remember is that no mater what you choose to put onto the board, or how badly you want this dream life. In order to utilize you personal tool to it's fullest potential, you mus be willing to work toward your goals everyday, Looking at the vision board you created is a step in a motivated direction. But it is up to you to continue on that that path.
Good luck and good fortune. Tell us down below in the comments if you guys feel inspired to create vision boards and how you think they help you live the life you desire. We look forward to the positive vibes and well-placed intentions.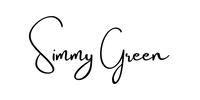 You May Also Enjoy Reading These Articles