Are you planning on building an online course? Launching your own online course may provide you as an empath with a great deal of freedom. However, there are some mistakes you may want to avoid while building your program. Discover them in this article!
In order to be able to continue delivering valuable personal growth content for highly sensitive people and empaths, we work with affiliate links in this article. This means that we recommend products that we love and receive a small commission from the seller – at no additional cost to you – when you choose to purchase a product through our link.
Estimated reading time: 4 minutes
Building your first online course could be a fantastic opportunity to promote your brand and share your expertise safely. As an online trainer or coach, you know that your work can make a great deal of difference.
Online course businesses can be highly profitable. Besides, positive ratings encourage more clients to enroll and stay with your brand. Finally, this career path can free up plenty of time to enjoy life with your loved ones.
Yet, while you understand the advantage of creating online courses, you might be worried about costly mistakes that can backfire.
Don't panic! Here's a brief overview of the 5 most important mistakes to avoid.
#1 Publishing Your First Draft
Creating an online course is not a walk in the park. You need to brainstorm ideas and topics to figure out the best approach.
Publishing your first draft without looking at how you can optimize your course may result in dissatisfied students. Therefore, make sure to brainstorm what your course entails, work out the concept, and then optimize it further.
An effective brainstorming session will allow you to:
List your thoughts
Narrow down the topics
Map out the best content creation approach
Draft and edit
Etc.
We strongly recommend using brainstorming-friendly tech such as this one described in Vibe. Loose notes are likely to be misplaced. Keeping notes from your brainstorming sessions will help you improve your content, ensuring you tick all the boxes. The process will include amending and improving on your draft until everything is perfect.
#2 Waiting For People To Find Your Online Course
Your course is out. The next step is to market your online course. You can't expect clients to discover your course if you don't market it.
Your marketing strategy can help you launch and promote your content, using a landing page to record interest. You can also share the news on your social media to create a buzz.
Paid advertising can let you reach out to your audience in no time, especially via social media ads.
#3 Ignoring Customers' Opinions
Despite your best efforts, things can go wrong. But it's okay. You can learn from your customers' feedback.
Make sure to collect feedback from every client so that you can work with a solid pool of data. Be upfront with your clients when you collect feedback.
Don't be afraid of asking them what they disliked or what confused them. It's the only way to improve and make your course even better.
#4 Failing To Research The Market
While you don't want to take inspiration from your competitors, you need to be aware of other online course offerings. Failing to do your research could expose you to unexpected issues.
Firstly, you could discover that someone already created a course about the same topic. Unless your material brings new information, you may want to reconsider your content.
Secondly, you could be the only person introducing a unique topic that your audience doesn't care about. Your market research should encompass your competitors and your audience.
If you want to learn how to research the market, have a look at this video:
#5 Never Update Your Material
Last but not least, the world is constantly innovating. Your course could be outdated within a few months if new tools or applications appear.
Consequently, you must keep your online content alive and relevant, adjusting it to the most relevant trends and information.
In conclusion, these 5 mistakes could turn your online course venture into a disaster. But once you know how to prepare for and avoid them, you can create a relevant, relatable, marketable, and knowledgeable presence that's true to your personality.
Are you ready to challenge yourself and become an empath online course creator?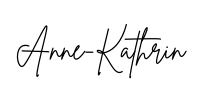 You May Also Enjoy Reading These Articles