Are you in your 30s and wondering whether it is too late to change careers? In this article, we bust 5 myths that hold you back from pursuing your passion.
Estimated reading time: 6 minutes
When you're in your 20s, you can be free to finish your education, explore your career options, and work out what you want to do with the rest of your life. By the time you reach your 30s, it's expected that you will have decided on a career and will be working on ways to work your way up the ladder. 
However, if you're in your 30s and find that your career isn't fulfilling for you, you don't have to spend the rest of your life getting the Sunday night fear and can go change direction. You will have to prepare for doubters, even well-meaning friends and family, who will question your judgment.
Here are some myths that you can expect to hear from these naysayers, along with some advice on how to bust them, and change careers in your 30s. 
You Should Know What You Want To Do
This common myth is based on a fear of change. As a result, this can lead you to stick with a decision regardless of whether or not it actually makes you happy. Remember that it is completely ok to change your mind. When you were a child and someone asked you what you wanted to be when you grew up, you probably didn't give the answer you'd give now. 
Over time, our ideas for ourselves change, and this is only human. Most of us spend at least 40 hours a week at work. That is more than 2000 hours in a year. If you add those numbers up, that is a lot of hours over a lifetime. Therefore, ask yourself if your job makes you happy, lets you use your strengths, and be the best version of yourself. 
Try and listen to your intuition, the inner force that encourages you to change and grow. However, other people may feel concerned and you may struggle with your own worries about what is practical or realistic. If you worry about this myth, look for resources to boost your confidence in what is possible.
Being realistic isn't going to change things for you, after all. 
You're Too Old/It's Too Late
Who gets to say when it is too late to make a change? If you've been in your career for a while, people will express doubt about you making a big change. Also, they may try to tell you to stick with what you're doing.
Start small with your life change. For instance, dedicate some time in the morning every day before work, or again after work in the evening to start building your skills and exploring your new passion. 
Remember that people in their 30s aren't very far past the halfway mark to retirement. Especially as people now tend to work for longer. The workplace is more fluid than it has been in the past. Hence, skillsets have become more fluid too, and can be applied to many more jobs and careers. 
Nobody Is Going To Hire You
Changing to a new job in your 30s is simple enough. However, changing to a completely new career is more of a challenge. How will an employer view a candidate in that age group who is applying for their first position in this field?
In all likelihood, they will view you in the same as everyone else. Moreover, they may even be impressed by the bravery it takes to make this kind of change. 
When you are preparing for your interview, make sure you identify any transferable skills that you have that can be translated into your new industry. Also, talk clearly about how you have used those skills in the past. 
It can also help to network to find jobs. Make use of your alumni network. Set up some informational meetings. Invite people out for coffee and ask lots of questions about what they do. Also, ask what trends are in their industry, and their company goals and challenges. 
Get on LinkedIn too. Tailor your profile to the role and industry that you want to break into, and highlight keywords that are relevant to the industry so that recruiters can find you. Also on LinkedIn, make sure you:
Set job alerts
Follow relevant companies
Join relevant groups
Find contacts in specific fields and reach out to them
Use the mentorship platform
If You Get Hired, You'll Have To Start At The Bottom
Some doubters tell you that you need to take an entry-level position in your new career path, so you need to start over and spend a long time trying to re-establish yourself. It is unlikely that you will be able to jump straight into a senior position.
However, don't dismiss the amount of experience that you have, and the skills and talents that you have developed in your career so far. Think of your existing skills like a toolbox. What is in your toolbox? How can you apply your tools to your new employer to help them solve problems?
You'll Have To Go Back To School, Which Is Expensive And Time Consuming
Changing careers can require some additional training and education, whether that's through an evening class or a course with ABC Heart of America, but this doesn't always mean studying for a new degree. There could be a certificated you can get instead or other training that will give you an edge. Do some research and see what you need. 
If you know that you will need to go back to school full-time, make some plans as soon as possible. There are lots of more flexible education options, such as part-time or online courses, that will let you study while still working.
Some programs are offered online, at night, or at the weekend, so you can fit them into your schedule more easily. There are also some grants and scholarships available, based on your subject of study, age, location, and other factors. 
Changing your career might not be easy, but it is possible, even in your 30s. Now you know the myths and the truth, you can make the right choice for yourself.
Some Final Remarks
Hopefully, you feel inspired to pursue your passion and go for that career change. It sounds scarier than it actually is. After all, leaving your comfort zone can feel overwhelming and exciting. However, your future self will thank you for making that step now!
What career path are you considering? Is it very different from what you are doing now? Share your thoughts with us in the comments!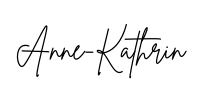 You May Also Enjoy Reading These Articles